"If you have a garden and a library you will want for nothing."– Marcus Tullius Cicero, Roman politician and philosopher
So, we have a garden. Or will do soon.
A covered terrace. Green partitions – with seating nooks surrounded by yew hedges. Then there was also a plan for a lone tree in front of the building. Okay. Our gardener wasn't really keen on the idea. "The poor architects' tree," we thought – and promptly planted a flower bed around it. The butterflies will be pleased.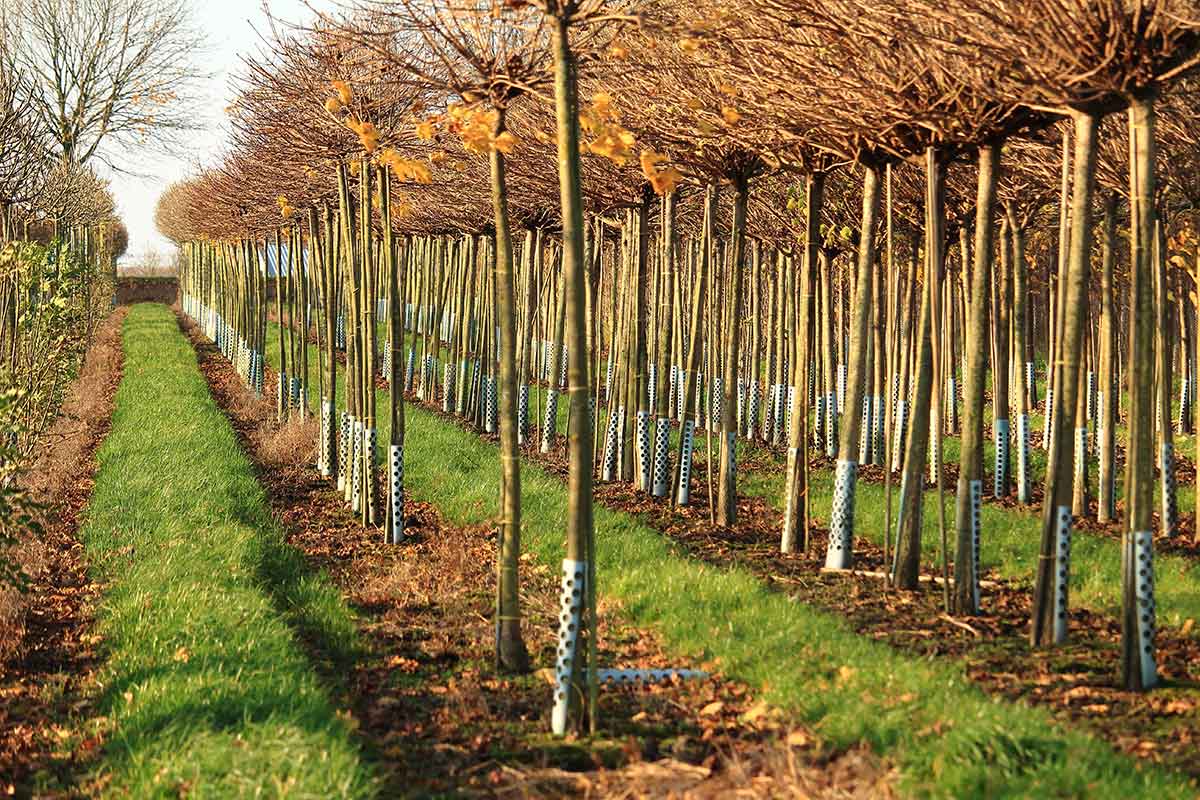 We spent a day walking around the 75 hectare tree nursery in Wellington boots, admiring the trees: short fat ones, tall thin ones. Thorny, exotic and native ones. It was hard to choose because each one was lovelier than the next. I think we chose well.
I also got some heart tonic: when my bosses see the bill they will probably turn white as a sheet. But it will be sooooo lovely! The beauties will be delivered in three weeks. Thanks again to the Grossbötzl tree nursery in Innkreis for their patience in showing us all the options for the various planting spots! And thanks also go to our lead landscape architect Jürgen Widl from Widl Garten- und Landschaftsbau. We have learnt a lot and might plant even more trees.
Did you know that trees are really good air conditioners?
Everyone knows about trees and oxygen by now.
However, under a tree the temperature can be up to 15 degrees cooler than in the ambient air. Not just because of its shady canopy but also due to its transpiration. The cooling effect of the evaporative process contributes significantly to this. It has the same effect as a conventional air conditioner except without using any electricity. A tree has an output of 20 to 30 kilowatt hours, which is equivalent to ten air conditioners.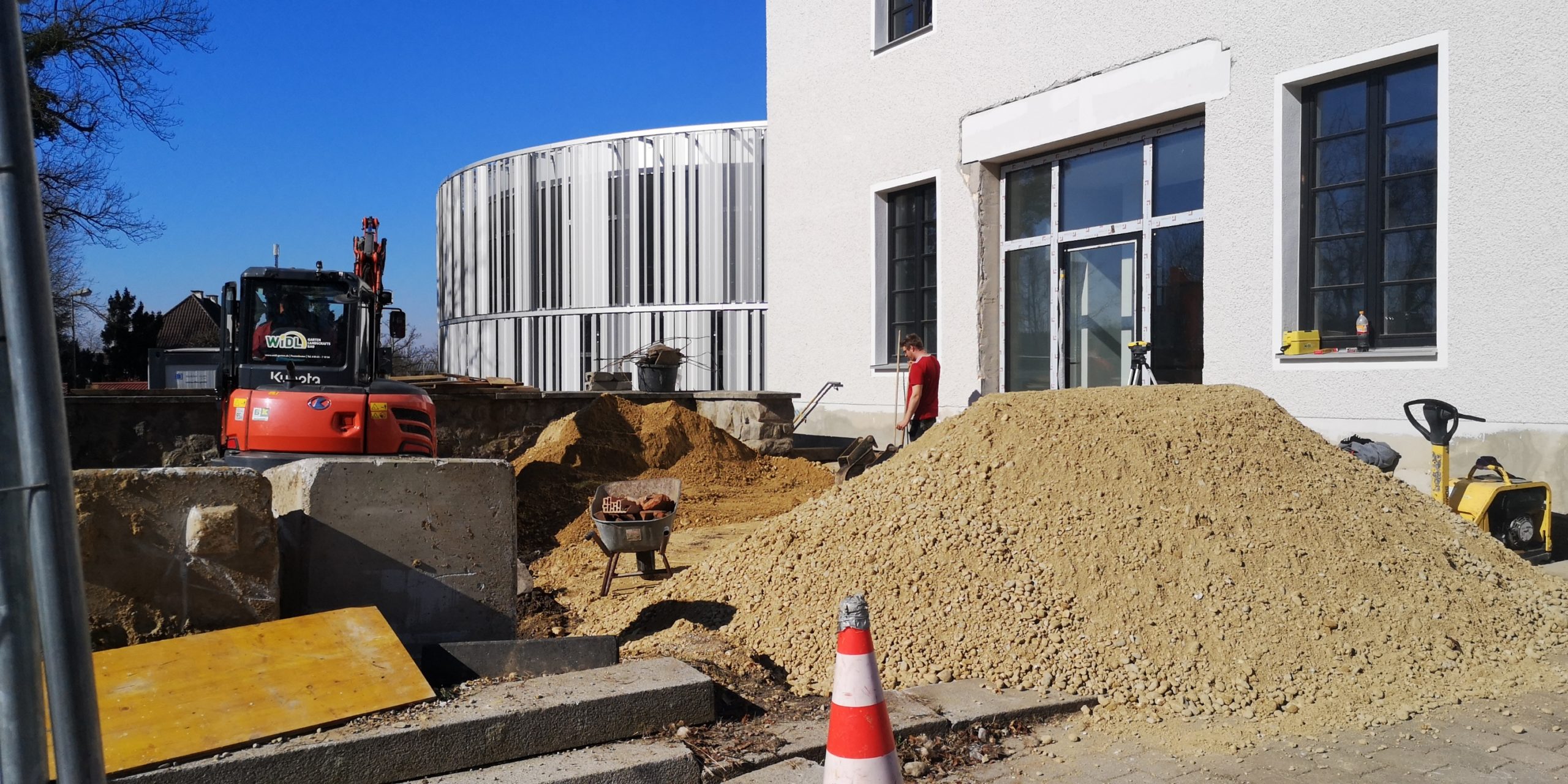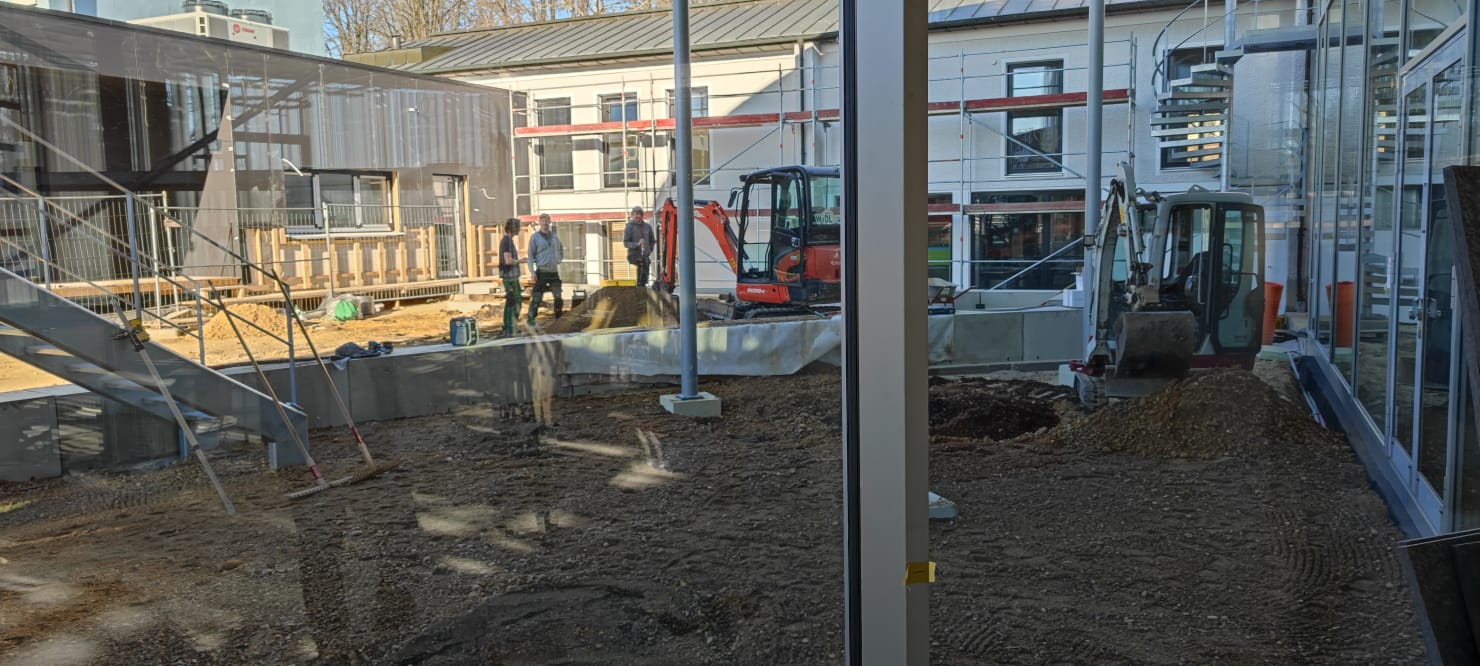 We kept saying, just one more tree.
Today, the first planting holes were dug. In the next few days the wooden planking, flowerbed borders and paths will be laid.
Of course, in three weeks' time we'll provide you with pictures of the beauties being planted, some of which are eight metres high.
Here is a little tour:
The first tenants of the think tank are also looking forward to that.
The new letter boxes are already being diligently filled.
In the meantime, the finishing touches are being made to the MobiMedia headquarters:
ceiling sails for the acoustics, flooring, room dividers, meeting boxes, desk assembly, etc. etc. etc.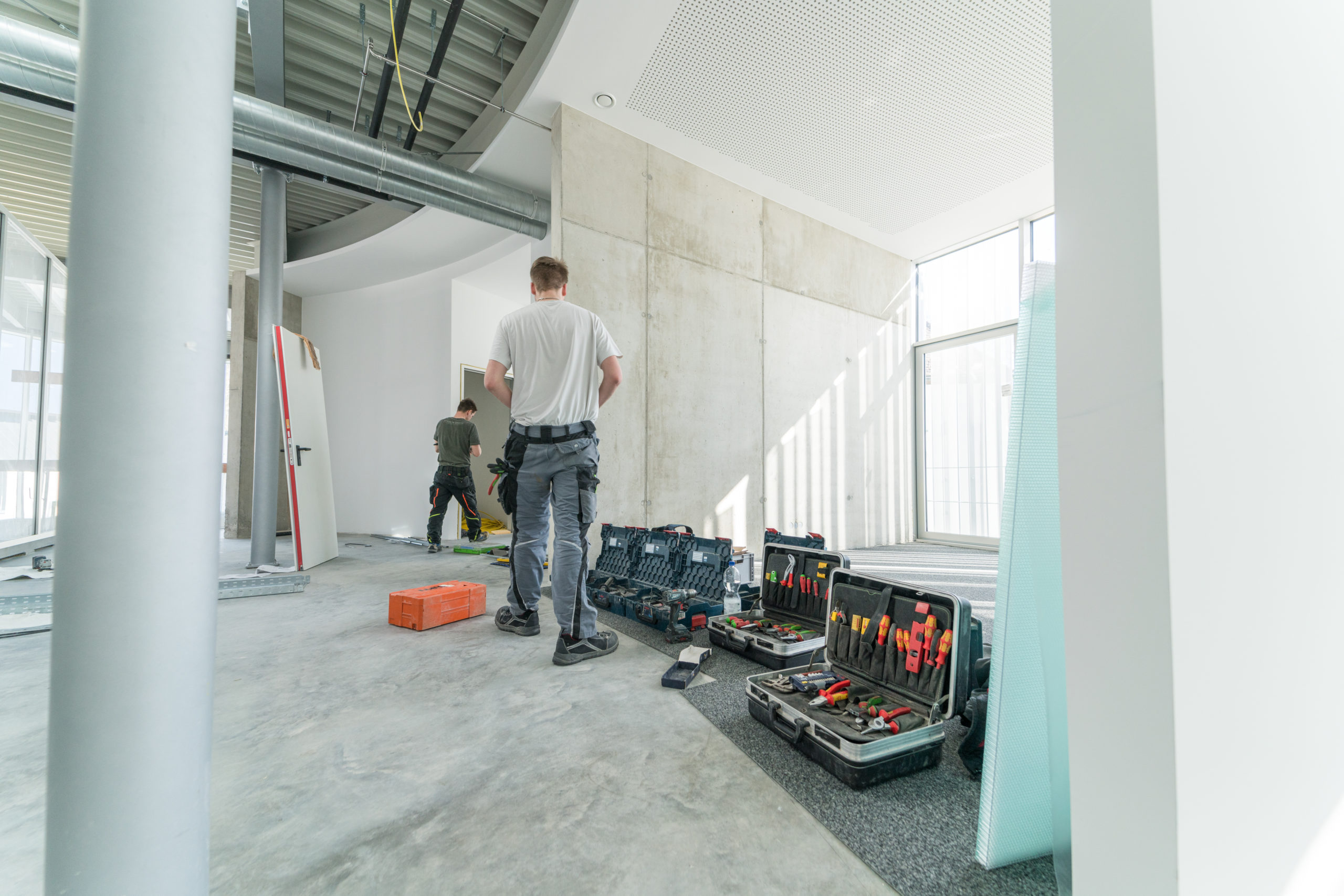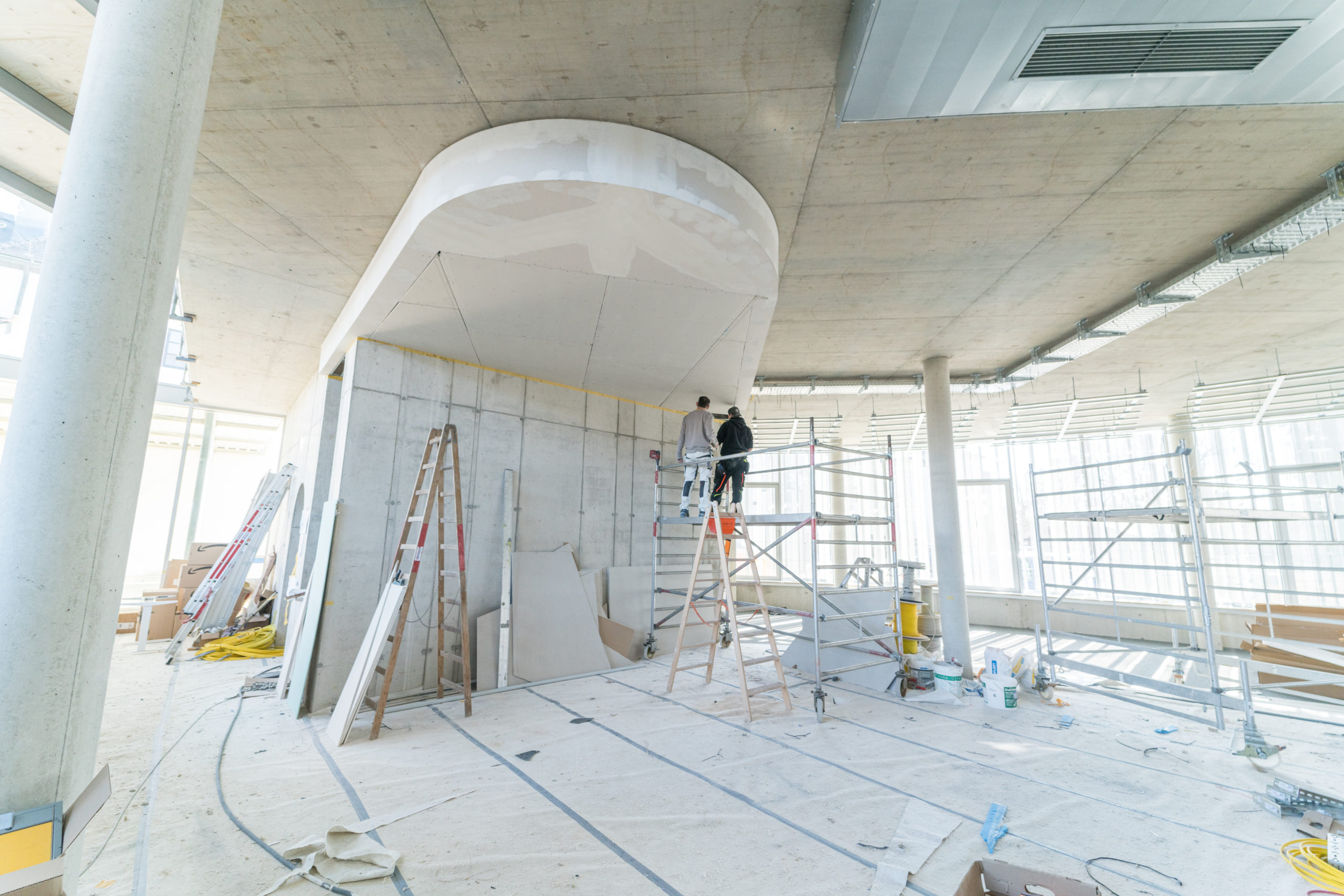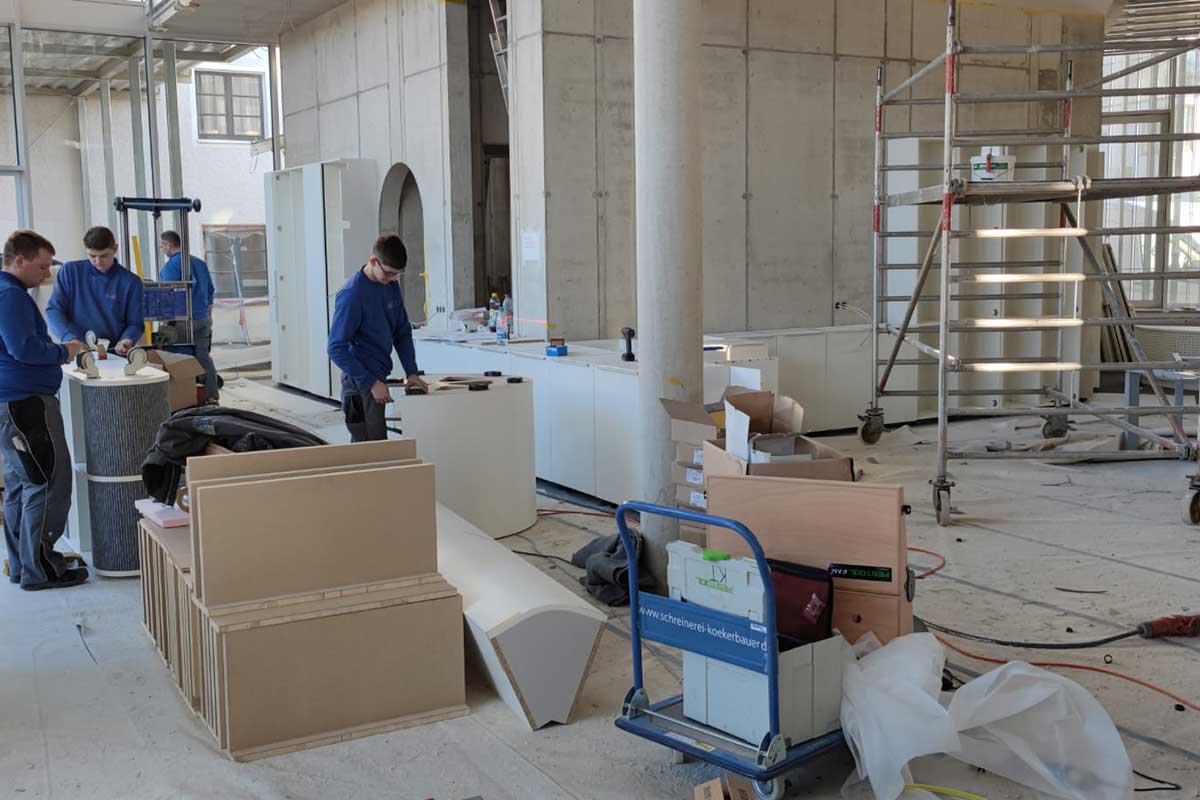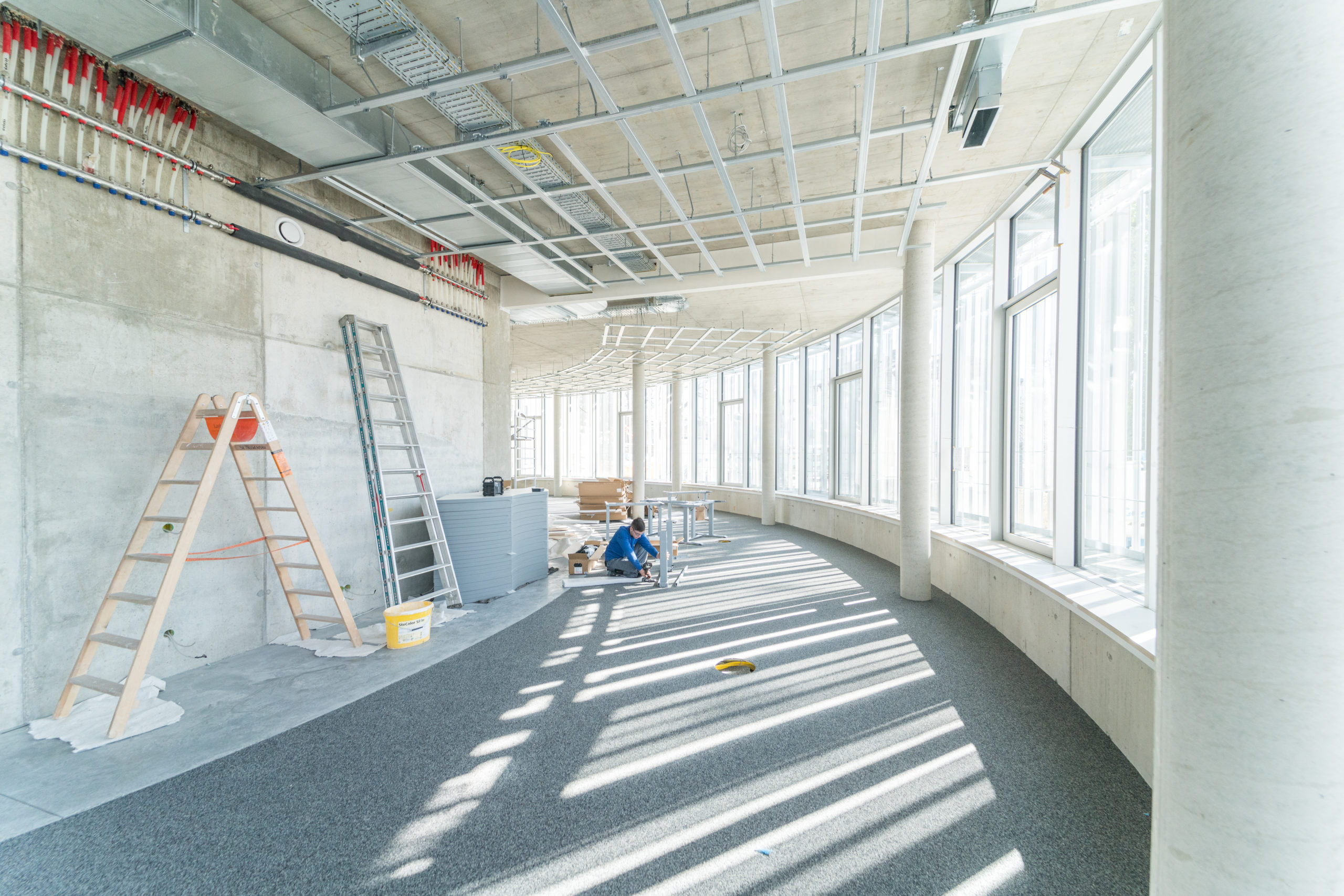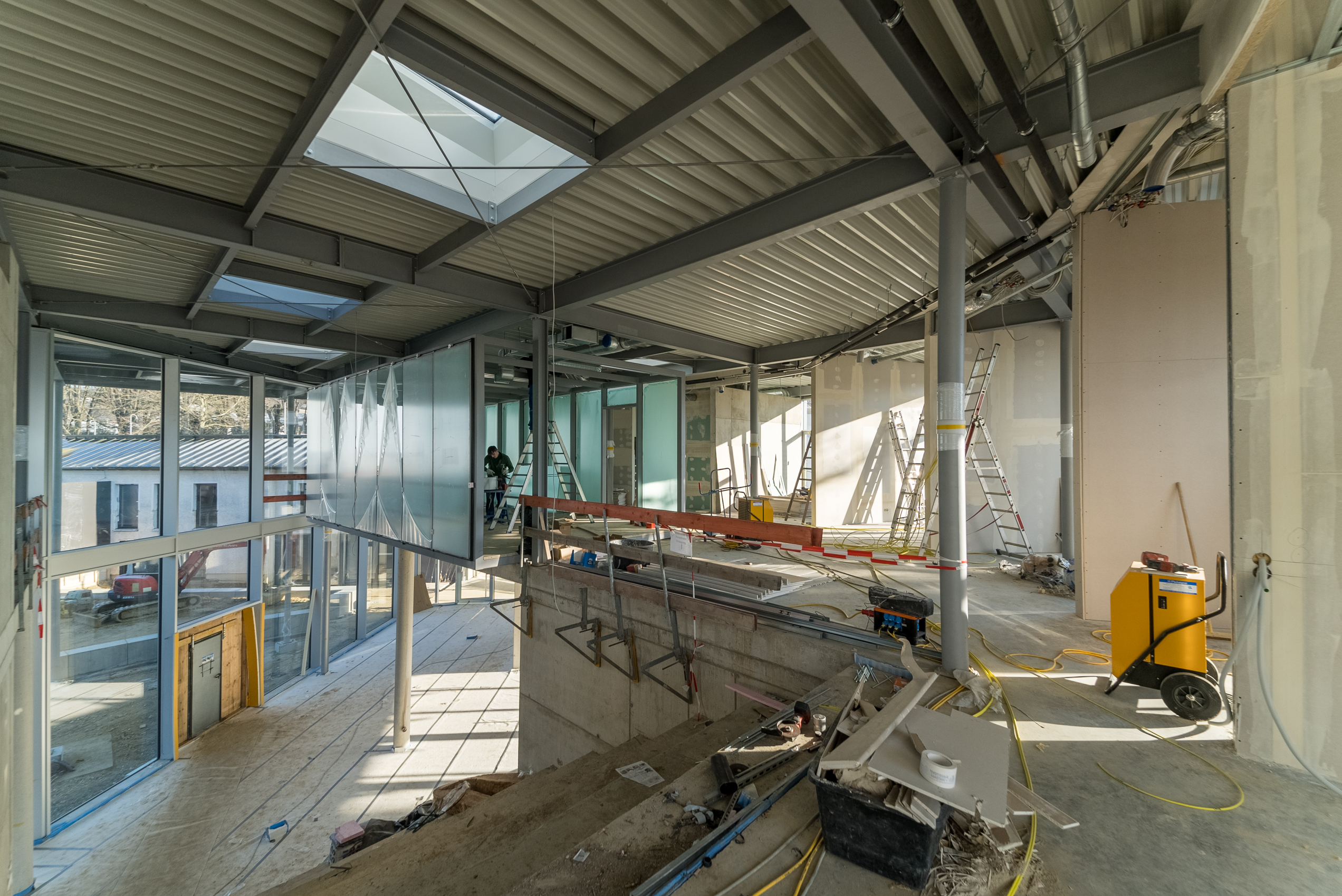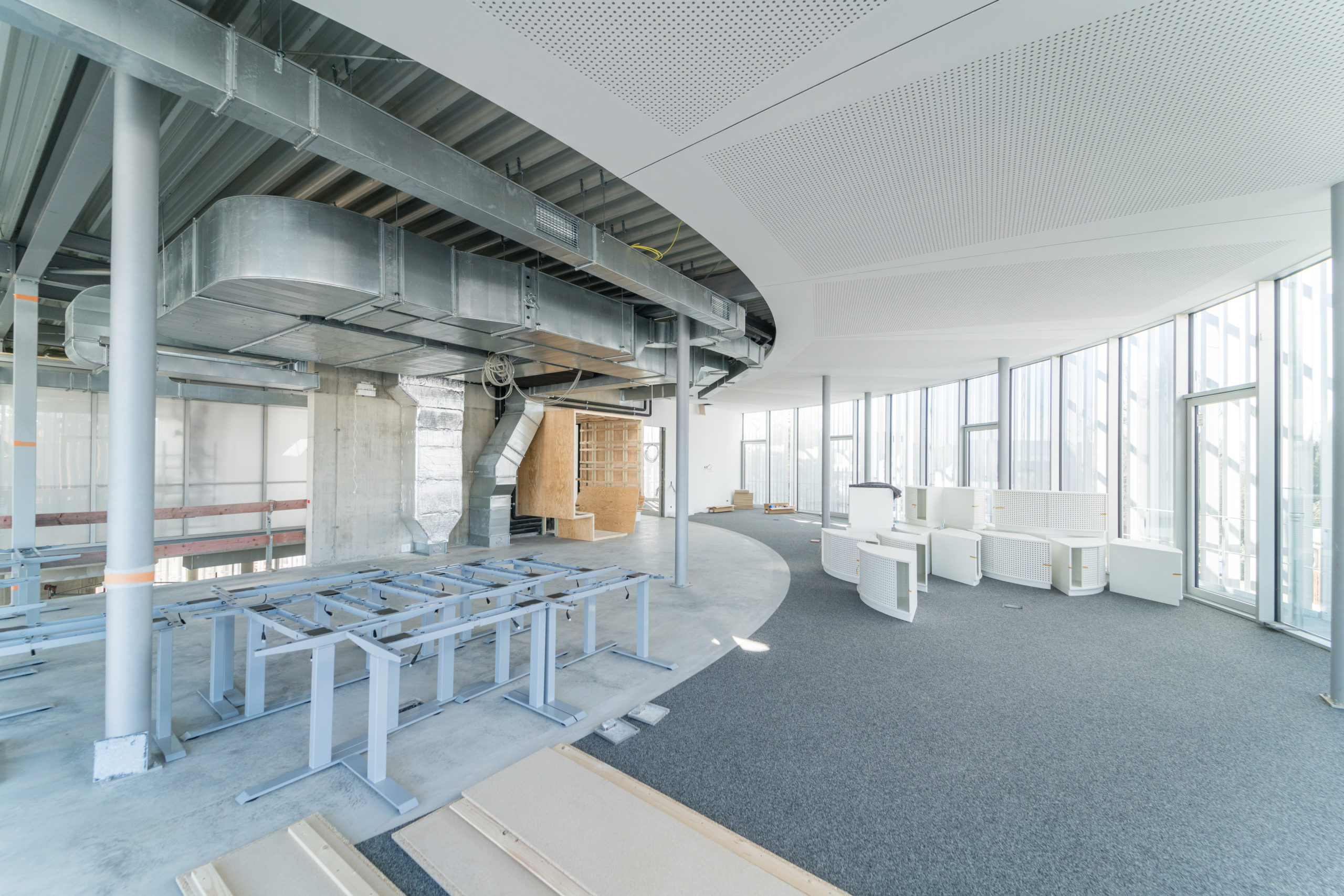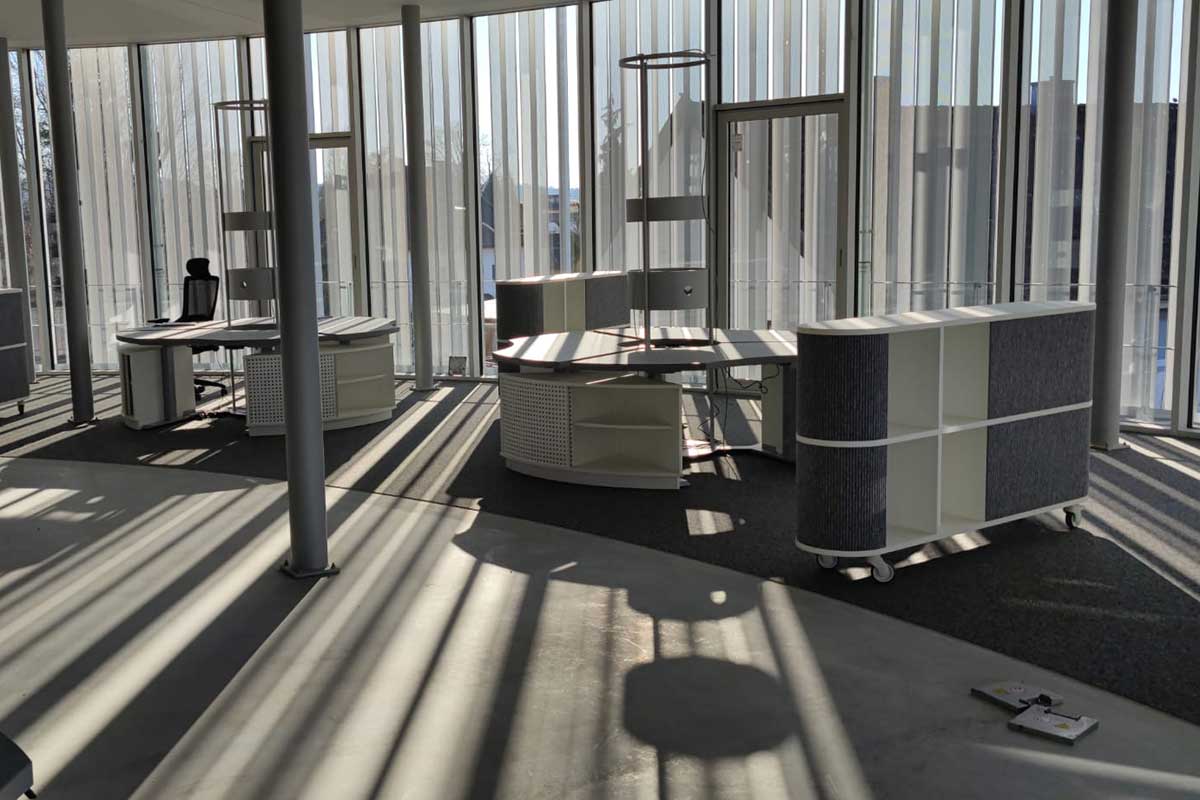 We are proud of our intelligent facade shading. It is opaque and cooling from the outside in summer. Transparent and insulating from the inside.
We're already packing. And clearing up, sorting out, planning and looking forward! Intelligent working from home with short trips to the old office makes it doable.
The countdown has started.
Just four more weeks.
They could go slowly or maybe quickly.
Stay tuned!
PS: Then you will also find out how programmers and technicians relocate. Why short distances are sometimes crucial and how fast our new servers are.
Yours truly, Connie Rambold
Discover MobiMedia's strengths
84347 Pfarrkirchen
Dr.-Bachl-Straße 2
+49 8561 96160
info@
mobimedia.de