Besides the digitisation of the toys and games world, environmental awareness and inclusion were also trends this year in Nuremberg.
There are many traditional German companies among the exhibitors, including our client Margarete Steiff GmbH.
MobiMedia wanted to see its system being used live and was greeted by happy faces: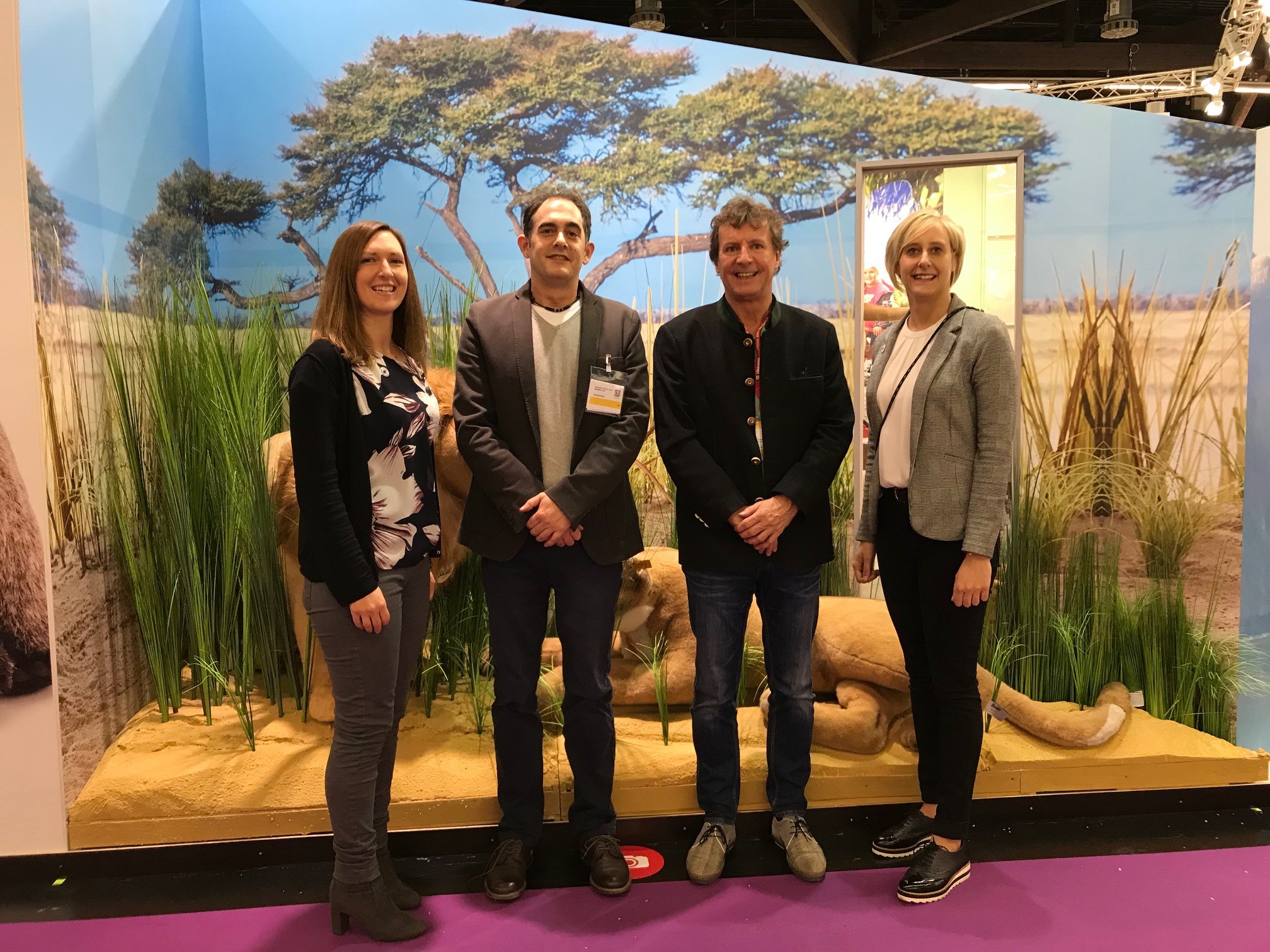 From left:
Isabelle Storb, Margarte Steiff GmbH; Alexander Zimmermann, MobiMedia AG;  Georg Kroneder, MobiMedia AG,  Jana Uhl, Margarete Steiff GmbH
At Spielwarenmesse, the mid-sized company from Giengen an der Brenz introduced twelve worldwide endangered animals as soft toys and also presented furniture for baby rooms.
The manufacturer also tested the use of more environmentally friendly raw materials for its soft toys. For the first time, the company's product range includes a bear that was made from hemp fibres. "This is a well-known material, which has thus far not been used at all," said Managing Director, Dirk Petermann.
The soft toy manufacturer Steiff increased its soft toy sales in Germany by eight percent in the past year. This according to Managing Director Dirk Petermann at Spielwarenmesse in Nuremberg. For global sales, there has been "a good single-digit increase in the soft toys business," he told the press.
Discover the strength of MobiMedia!
84347 Pfarrkirchen Rottpark 24 +49 8561 96160 info@ mobimedia.de