District Administrator Fahmüller visited  MobiMedia  in Pfarrkirchen at the start of this year's round of visits to local businesses
The economy in the district is doing well and strong medium-sized companies contribute to this every day. For its part, the district of Rottal-Inn tries to offer companies the best possible conditions, for example in terms of infrastructure and advisory services. The role of fruitful communications is vital – between companies and also between companies and the authorities.
"Local businesses, politics and the authorities must pull together. We must collaborate on the economic future of the district," says District Administrator Michael Fahmüller.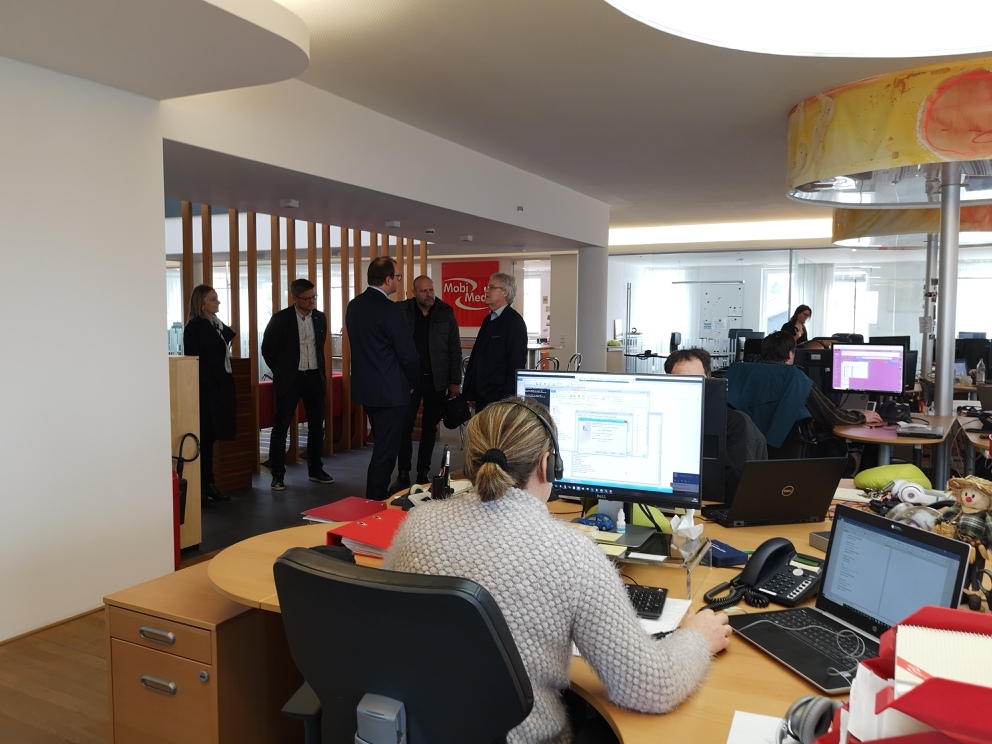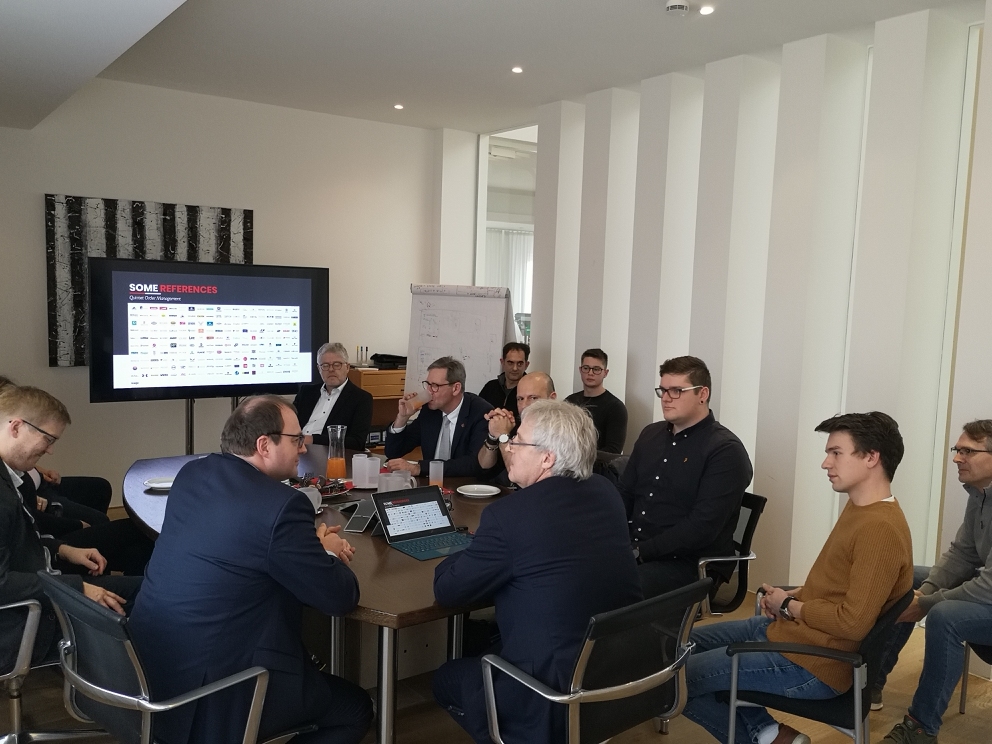 Managing Director Hannes Rambold welcomed Michael Fahmüller, accompanied by Waldemar Herfellner (Head of District Development), Martin Siebenmorgen (Business Development), Christine Schnellhammer (Network Manager of the digital start-up centre) and Mathias Kempf (Press Officer), before taking the visitors on a guided tour of the company.
A large proportion of the MobiMedia workforce then took part in discussions in the conference room.
Hannes Rambold also stressed that, "Particularly in the digital field, we have to overcome our competitive thinking and realise that at a local level we can only benefit from one other and from each other's success."
Discover the strength of MobiMedia!
84347 Pfarrkirchen
Rottpark 24
+49 8561 96160
info@
mobimedia.de