Goods control & retail organisation
Fast campaigns
Digitisation is now the core competence of stationary retailing. This allows dealers to provide their customers with an attractive and fast-moving offer. Our sales solution from MobiMedia supports you! Our retail organisation offers you decisive competitive advantages.
01. 

Omnichannel

The right marketing material for the respective area? Simply with a click. Transparent and clear. You know what, where and when. Various catalogues for individual sales markets, seasons, currencies, delivery times.
Intelligently groupable and filterable. Always up-to-date with the latest numbers.
02.

Always an overview

Quick access to your order documentation, bestseller products in the respective areas, order of central goods. And the right visual material: pictures, videos, 3D animations or cover letters – enjoy support with a modern look & feel.
03.

Inventory on Click

Fast access ensures smooth communication – which is indispensable especially during hectic trade fairs! Finally enjoy shelf maintenance without overtime! Always have access to up-to-date inventories. Save nerves on goods booking & inventory. Worldwide – mobile and secure.
The story about the product – worldwide
Optimal stocks &
maximum added value
Recognising trends and always putting together the perfect assortment – we know your industry and your everyday challenges. Continuously optimising the customer experience without losing sight of sales targets requires the right tools.
MobiMedia's distribution solutions are an ingenious tool for retailers. Online and offline, from the smartphone, I-phone via tablet and notebook to the large screen in the shop. We connect internal organisations design, sales, marketing and planning to the sales staff of your stores.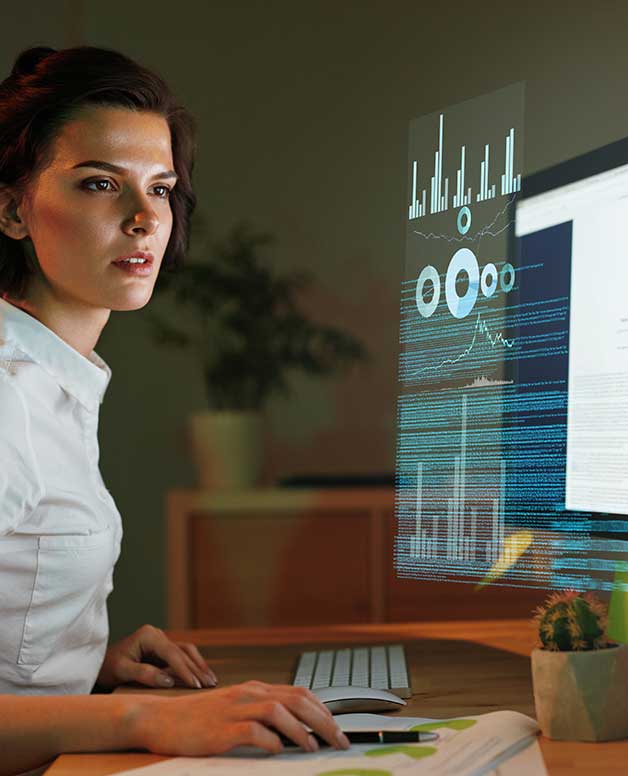 Higher efficiency in
sales management
Transparent & fast
At MobiMedia we analyse your business processes and provide you with support and professional tools in all areas of your sales management.
Aim: You can concentrate completely on your core business.
Pre-order and post-order or order of centralised goods, updating in digital signage, digital delivery notes with marketing support for the delivery of goods? Or in goods booking and inventory? Want to optimise and manage your shelf maintenance? No matter when, no matter where?
Want to sustainably improve your personnel support?
Or would you like to expand your omnichannel and control it centrally from one location? Worldwide as well?
These are all topics that we at MobiMedia support enthusiastically and professionally. It is no coincidence that numerous brands worldwide trust in our solutions.
And to ensure that everything runs as planned, we support you with industry-familiar purchasing planning that has proven itself in practice among the greats of our industry.
Testimonial
"We enjoy a very successful collaboration with MobiMedia."
Carsten Trenz, VF Corporation
Testimonial
"MobiMedia – always perfect service."
Jens Petri, Betty Barclay
Manage fast campaigns
with MobiMedia!
DE 84347 Pfarrkirchen
Dr.-Bachl-Straße 2
+49 8561 96160
info@mobimedia.de