Become part of the MobiMedia team
Ready for the future?
Do you enjoy exciting projects in IT and online business and can keep a cool head even in hot phases? You have an inner drive for the highest customer satisfaction? An appreciative corporate culture and collegial cohesion are important to you? Then come to the MobiMedia Group!
Easter eggs are the cure
Full stack developer
Java – JavaScript – SQL – HTML – CSS
Are you a master at Java in the backend and JavaScript in the frontend?
Are you prepared to create common SQL
commands with no major problems?
You can create surfaces in HTML and CSS
according to specifications?
The version control system Git is not a foreign
word for you?
You want to work in a professional team that does automated testing, code reviews and continuous integration?
Then come see us!
This is important to us: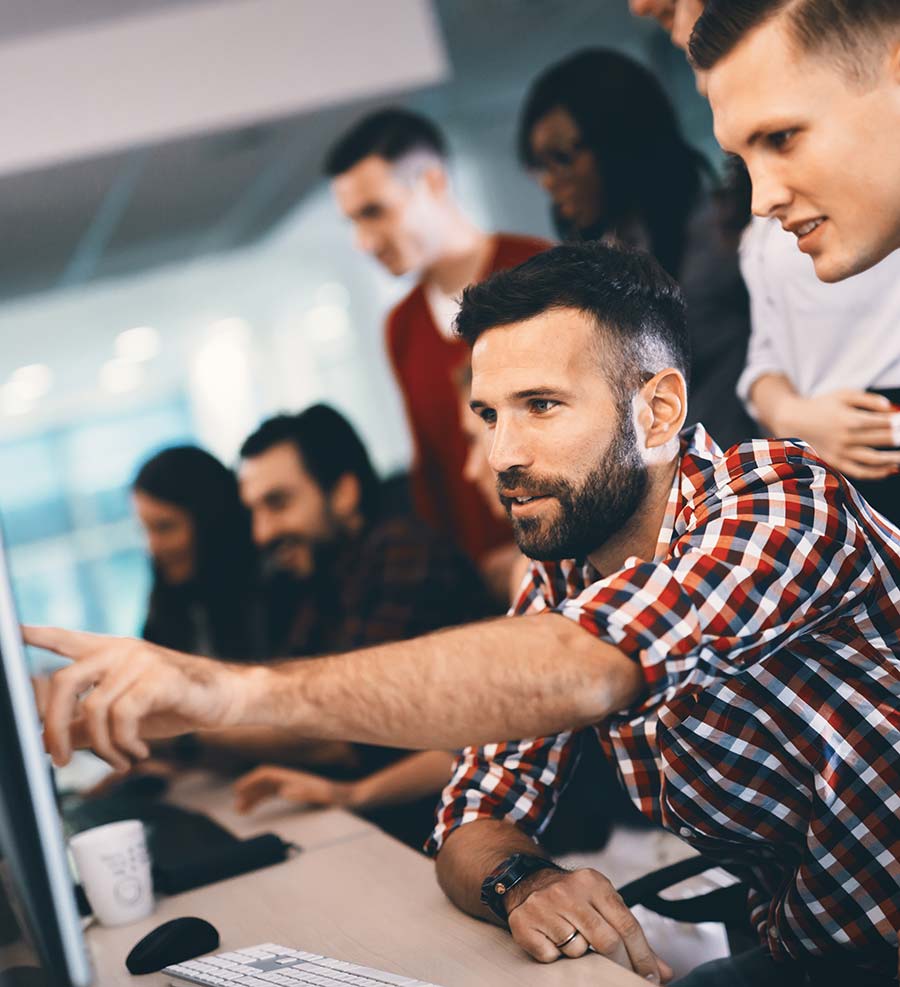 New Ideas
You develop online/offline client/server applications with us. With your help, we create web-based solutions for the largest clothing and sporting goods manufacturers in Europe.
Professionalism
You see yourself as a professional team player with an independent and professional way of working and have communication and team skills.
Personality
Your strengths include resilience, flexibility and a confident and courteous manner.
Well-founded knowledge
Good English skills and sensitive handling of confidential data are required. You will hear several languages everyday with us. Our team comes from all the continents while Bavaria is our home.
Fairness
The people who come to us are impressed by the helpfulness of their colleagues. This isn't a coincidence, but an attitude. We focus on performance, but we still don't appreciate pushy people. Or show-offs. If you understand this, you'll fit in with us: Everyone benefits if we work well together.
What we offer
In addition to solid training, a pleasant professional working atmosphere in a young, dynamic team of experts, you can expect performance-based pay and individual development opportunities.
If your dream job is
all about computers
IT specialist training
– Application Development
– System Integration
In principle, both training occupations focus on training IT specialists for application development. Although apprentices already choose one of the main focuses at the beginning of their apprenticeship, in the first years of training they have common basic subjects at their vocational school. While the application development specialist is mainly concerned with software concepts and development, systems integration specialists are responsible for installing and linking communication systems – such as telephone systems, servers, PCs, etc.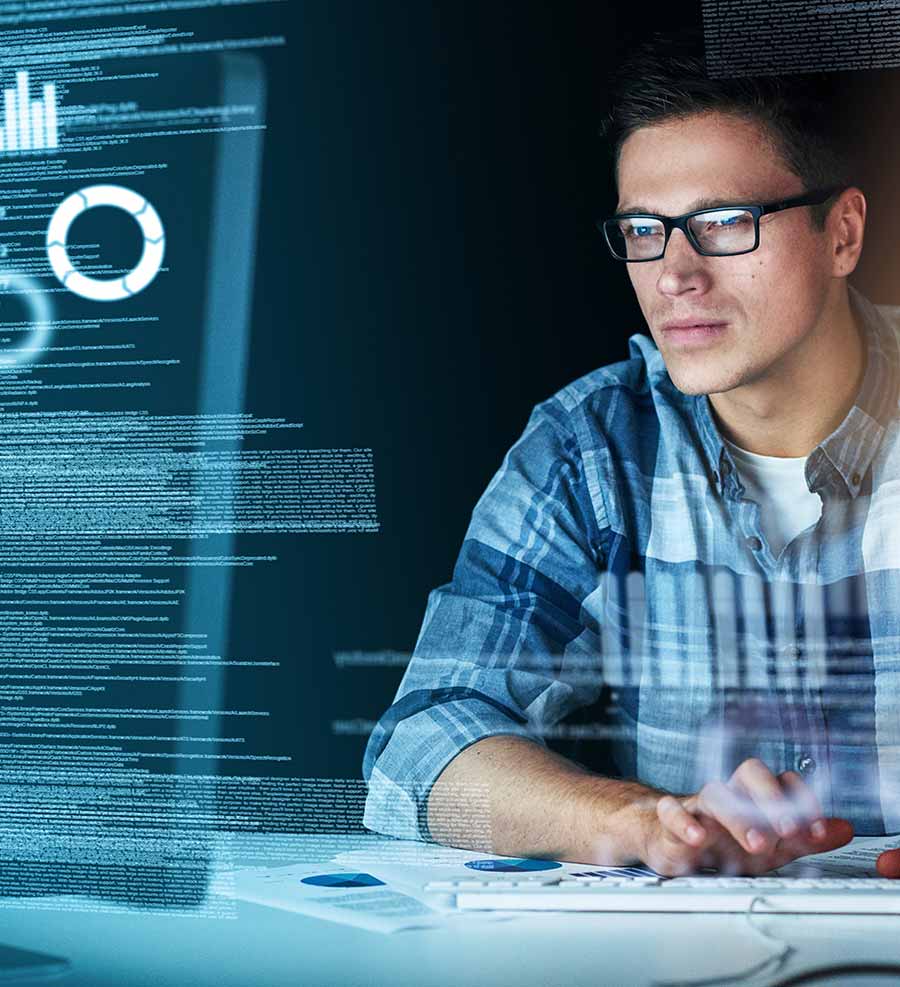 Interest
Can you work independently and in a goal-oriented way? Does programming applications make you happy?
Team player
Are you a team player? Are you interested in your fellow human beings? Do you enjoy working with others?
Future
We support our employees in achieving their professional goals. Individual coaching as well as a mentoring system ensure a possible hiring after the apprenticeship.
Languages
English should not be a problem for you. And you should be able to speak and write German. Do you speak another language? All the better!
Social commitment
Are you involved in the fire brigade, the THW or are you otherwise socially involved? Let us know!
Beginning
Don't know if this is right for you? No problem – an internship can open your eyes. Just talk to us. We all started somewhere.
Dual study & internships for students
Cooperation with
universities and colleges
We work together with various universities and colleges worldwide. Whether it's for research projects, dual study programs, scientific papers or internships. We have many long-standing cooperations.
Our employees also have experience as teachers and also offer guest lectures.
Please contact us directly!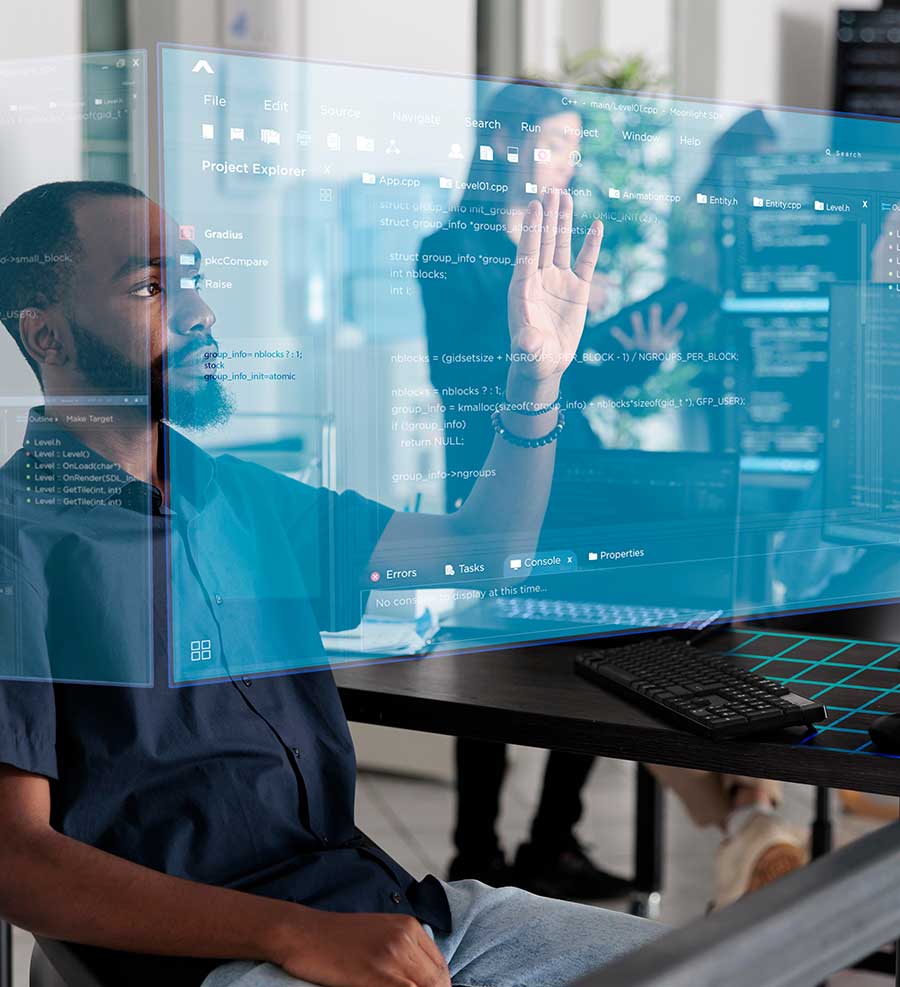 Discover your strengths
at MobiMedia!
DE 84347 Pfarrkirchen
Dr.-Bachl-Straße 2
+49 8561 96160
info@mobimedia.de