Digital Showrooms by MobiMedia - the original
The next generation brand experience
MobiMedia's digital showrooms are loved and appreciated by well-known brands from a wide range of industries. Worldwide. Fashion, food, lifestyle, consumer goods – the ideal support for the brand image. The presentation of your product in the showroom and at trade fairs is key to your success in retail.
We support you by providing custom digital additions to your products.
01.

Fast time-to-market

Quick provision of your collections for individual areas. Also: Incorporation of influencers or capsule marketing – all models are just clicks away. Turning trends into sales.
Simply by tapping.
02.

User-friendly

Special shows, videos, 3D animations – the digital showroom takes your brand experience to a whole new level. Combine models, create your own shows, integrate your own additional information – simply by tapping.
03.

Resource-saving

Travel expenses? Material for huge sample collections with all variants? That's a thing of the past! High-quality realistic realisations offer completely new possibilities.

.
Place content anywhere – worldwide
Increase your sales
through visual incentives
From mobile phones to large screens: you can showcase your current advertising. This is managed through the individual product selection in the order, so you can show your goods in seconds on the model and the digital catwalk. You can present a product on the connected screen with digital tables and see all the details, including 3D animations, videos and much more.
And everything is proactively manageable by the head office.
So you can help retailers display the products in the right light. And there you can also start your own brand TV.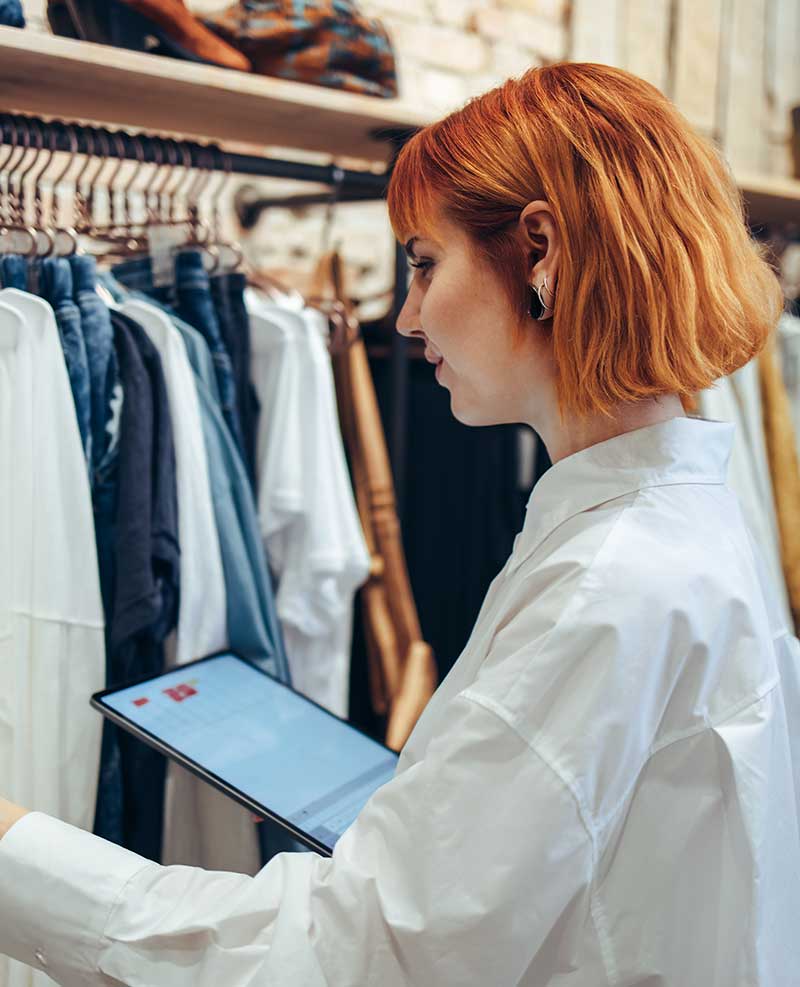 Ensured success
The numbers don't lie
Emotions sell, but time is also money: that's why Quintet® by MobiMedia also has an intelligent marketing integration. The digital showroom shows possible campaigns and pictures for all products and outfits without searching and time loss. Intuitive, fast and informative.
Features
MobiMedia's digital showrooms – new
lifestyle worlds
Individual formats
Intelligent brand communication also at the POS.
Fast trends
Current bestsellers quickly lead to sales – without additional costs.
Integrated planning
Current stock numbers, limits, price scales – always ready. Globally secure.
Fast development
New features and connections can go live within a very short time. Intelligent launch for fast sales.
Seamless integration
Professional integration into the desired environment? We have experience!
New virtual trends
Digital sales rooms for interactive experiences – we'll show you the next generation!
Testimonial
"We didn't want a niche solution or a newcomer, but a tool that was established on the market. The comfortable interfaces and the visually high-quality support at work convinced us."
Andreas Hauser, Head of Customer Service Margarete Steiff GmbH
Discover the new
digital showroom!
DE 84347 Pfarrkirchen
Dr.-Bachl-Straße 2
+49 8561 96160
info@mobimedia.de