B2B eCommerce
CRM seamlessly integrated
We develope very individual B2B web shops for our customers. Once logged in, the purchaser should see their individual situation and order options.
Individual prices, order lists and reporting enable professional collaboration. That makes order management fun!
So we create an atmosphere that makes ordering enjoyable.
01.

B2B consumer goods

Various catalogues for individual sales markets, seasons, currencies, delivery times. Out-of-the-box with a beautiful layout. Intelligently groupable and filterable. Manage sales, eCommerce and sales control in a user-friendly way on one platform. Full service and self-service – in person and online.
02.

Flexibility

A B2B webshop – ready to go and individually configurable. So your specific and demanding requirements are implemented. For retailers & site managers – pre-order, post-order, flash, capsules – easy and comfortable. Requested items are displayed pictorially with available alternatives and combinations.
03.

Mobile CRM

Fast loading times ensure smooth communication – which is indispensable especially during hectic trade fairs! Always accessible worldwide – mobile and secure. Customer data, customer activities, performance overviews or forecasts.
Availability without loss of time
Mobile order entry for
all sales channels
The digital revolution is in full swing, fuelled by discerning customers, fast fashion changes, integrated value creation and the call for comprehensive process transparency. Sensible order management has to start here. At MobiMedia, we see key benefits for competitiveness here: cooperative marketing campaigns for online/offline with consideration of the respective availability, the ability to provide individualised information and to flexibly implement megatrends.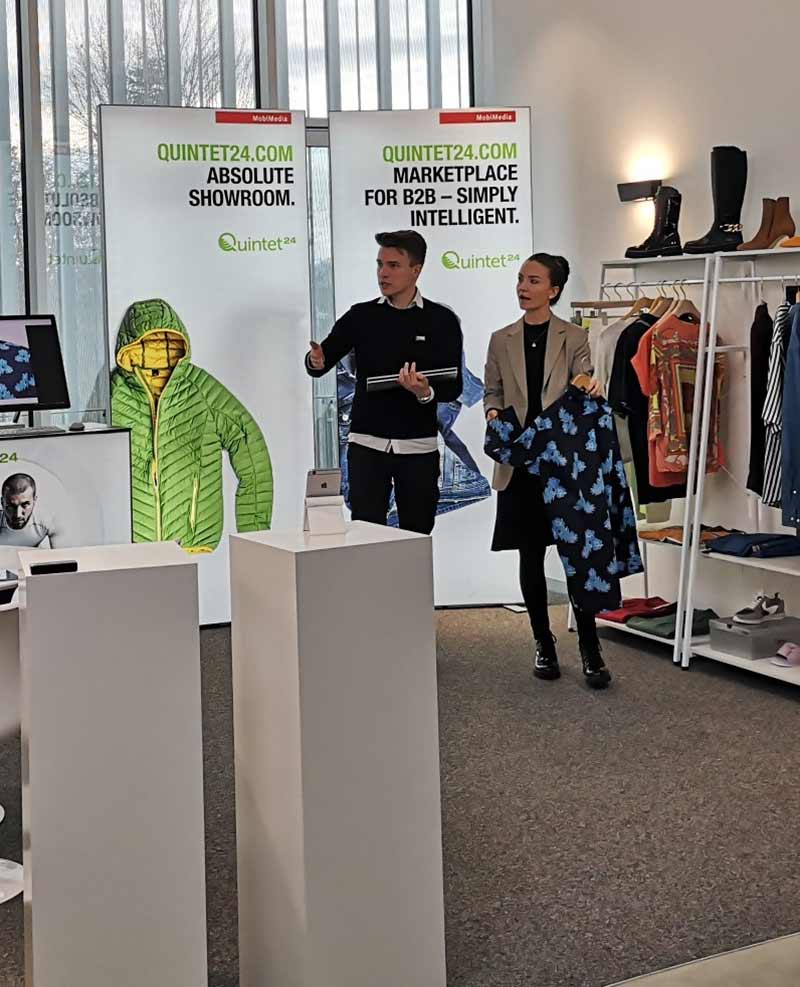 B2B web shops from MobiMedia professionally support
your sales success
Easy to use & intuitive
A tidy web interface ensures intuitive operation. Presentation and registration flow together – ordering is fun! We don't just look after the product in our B2B webshop: Outfits, order recommendations, colour themes and much more are visualised and supplemented with marketing campaigns.
Even when reordering, availability must be clear without loss of time. We also show daily available combinations in addition to the search for special products.
Our customers don't even have to build their own B2B channel. Our mobile order entry can be linked to the B2B webshop. All functions only have to be created once. The identical areas for pre-ordering and reordering ensure intuitive operation and high satisfaction.
This also halves your project costs and shows that digital order management enables cost savings to a very high degree.
Discover the strength of  MobiMedia's
B2B eCommerce!
DE 84347 Pfarrkirchen
Dr.-Bachl-Straße 2
+49 8561 96160
info@mobimedia.de